'Love to b' Meditate Gift Box
Regular price

Sale price

£36.00
Hurry, only 2 items left in stock!
Packaged in our beautiful debossed and hand stapled recyclable boxes, our 'Meditate' Gift Set provides everything you need for a relaxing Spa evening. Enjoy a candle lit bath with a fizzing bomb thrown in to scent the water, cleanse with our cedarwood & lemongrass soap, then round off the evening with a sensual 'Meditate' massage - restful for mind and body!

Set Contains:

1x Meditate Bath & Body Oil - 100ml
An uplifting, therapeutic blend of natural aromatherapy oils, perfect for creating a home-spa experience. Designed to moisturise, relieve muscle tension and reduce inflammation.

1x Meditate Bath Bomb - 90g
Allow the beautiful spa scent of cedarwood and lemongrass assist in taking you to a place of meditative relaxation.
Our botanical natural bath bombs have been carefully designed with sensitive skin in mind. We have used the finest natural ingredients renowned for their moisturisation and mineral content. Beautifully scented with an aromatherapy blend of essential oils, made especially for that perfect bathing experience.

1x Meditate Soap Bar - 110g
'Meditate' is a spa scented, Cedarwood & Lemongrass soap, handmade in our 'Love to b' skincare kitchen. We blend the finest plant-based ingredients, perfect for moisturising and nourishing your skin. Scented with a pure, sensual essential oil blend to help focus the mind and relieve stress.

1x Meditate Candle - 50g - 6hrs+
Our 'Meditate' soy wax candle is infused with our signature spa scent, perfect for creating a sense of calm. A sensual blend of essential oils helps to focus the mind and relieve stress.
Make sure to have a read of this candle's safety information.
How to use this product

Bath & Body Oil: Pour a small amount into your bath to rejuvenate and calm your mind and body. Alternatively, use after a shower to moisturise or as a massage oil to focus your mind.

Bath Bomb: Drop this bomb into a bathtub of water at a temperature suitable for you. It will start to bubble and fizz, releasing the beneficial oils and salts into the bath water. Lie back and enjoy!

Soap: Massage your soap with warm water to create a lovely aroma and bubbly lather. Rinse well with fresh clean water. We recommend using a slatted soap dish to keep your soap dry after every use.

Candle: On first use, burn until the pool of liquid wax has reached the edge of the tin, this will prevent tunnelling and give a longer burn time. Keep the wick trimmed to 5mm.
Ingredients

Bath & Body Oil: Sunflower oil (helianthus annuus) infused with Calendula petals (calendula officinalis), Jojoba oil (simmondsia chinensis), Borage oil (borago officinalis), Evening primrose oil (oenothera biennis).
Essential Oil: Lavender (lavandula angustifolia). Linalool, Limonene, Geraniol, Coumarin, Eugenol and Benzyl Benzoate as occur naturally in this essential oil.

Bath Bomb: Bicarbonate of soda (sodium bicarbonate), Citric acid, Epsom salts (magnesium sulphate), Coconut oil (theobroma nucifera), Lemongrass oil (cymbopogon schoenanthus), Eucalyptus oil (eucalyptus globulus), Cedarwood oil (cupressus funebris), Rosemary oil (rosmarinus officinalis), White clay (kaolin), Witch hazel (hamamelis virginiana leaf), Spirulina (Spirulina platensis), Heather botanicals.

Soap: Water (aqua), saponified: olive oil (olea europaea), coconut oil (cocos nucifera), shea seed butter (butyrospermum parkii), castor seed oil (ricinus communis), cocoa seed butter (theobroma cacao).
Essential oils: lemongrass (cymbopogon schoenanthus), eucalyptus (eucalyptus globulus), rosemary (rosmarinus officinalis), cedarwood (cupressus funebris), glycerine.
Botanical colour: Spirulina (Spirulina platensis). Citral, limonene and linalool - as naturally occur in the above essential oils.

Candle: Made from 100% sustainable soy wax with cotton wick, infused with a relaxing pure essential oil blend of Cedarwood, Lemongrass, Rosemary & Eucalyptus.

Advice & Info:

Store in a cool dry place as the oils in some of these products melt at skin temperature.

For external use only - avoid contact with eyes.

Keep cool.

Contains nut products.

When using Bath & Body Oil in your bath, take care when exiting as the bath may be slippery.

For candle safety - please see individual product information.

100% Natural - Vegan friendly.
Sustainably Packaged.
Delivery & Returns

Get Free Standard UK Delivery when you spend over £50!

Not spending that much? Delivery is calculated at checkout, but you can head to the basket to estimate delivery cost.

We offset our carbon, making all our deliveries carbon neutral. Meaning the package your order arrives in is nearly as eco as its contents.

Returns:

Please note that your items must be unopened, unused and in saleable condition in order to make a return. We reserve the right to refuse refunds for opened, used or damaged items.

Learn more about Delivery & Returns here.
Share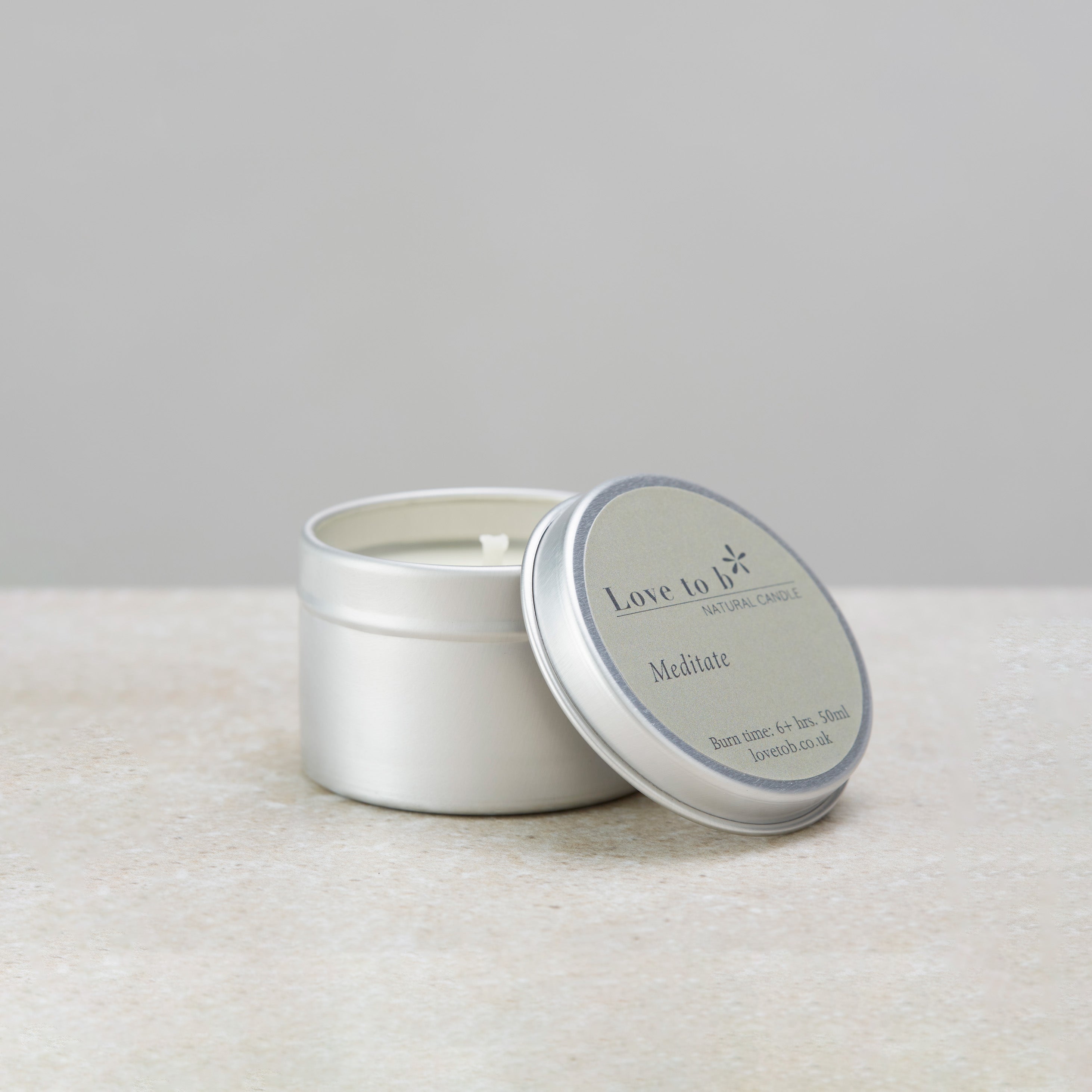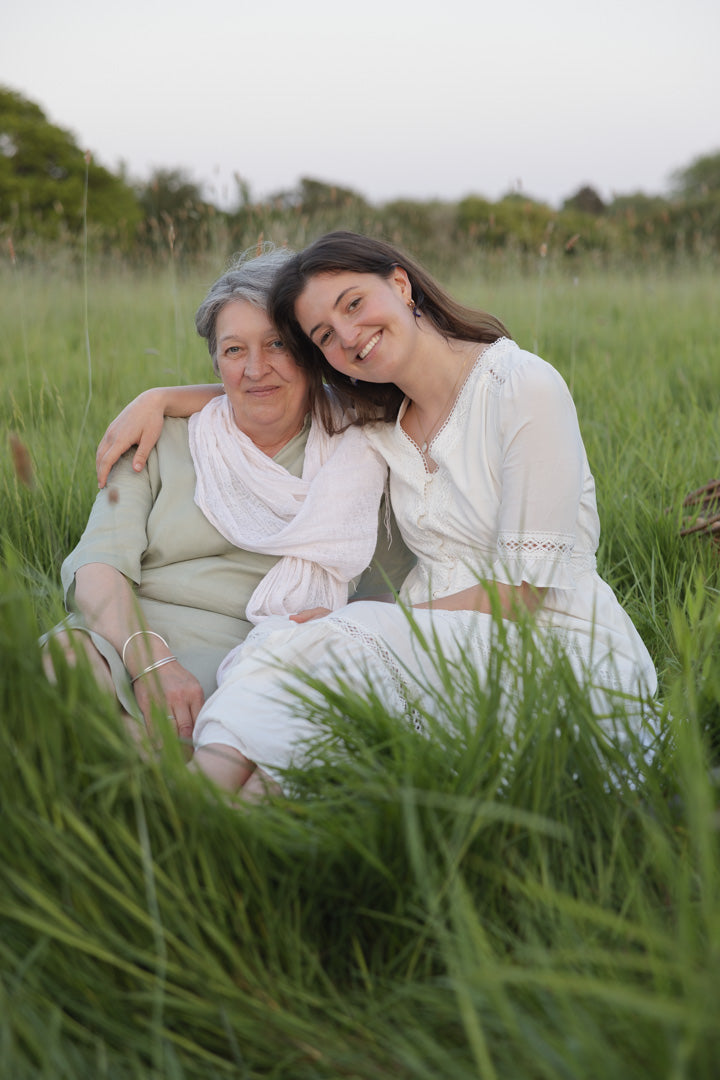 What makes us different
If you're looking for skincare that actually works then look no further than us. Our skincare is specifically formulated to help your skin go through its natural process of healing. We included specific ingredients high in all the essential vitamins and lipids. We're formulated it so that it has a naturally high absorbency rate meaning your skin will immediately feel restored and begin its healing process. Your skin will love our skincare because its not really skincare - it's food for your skin.