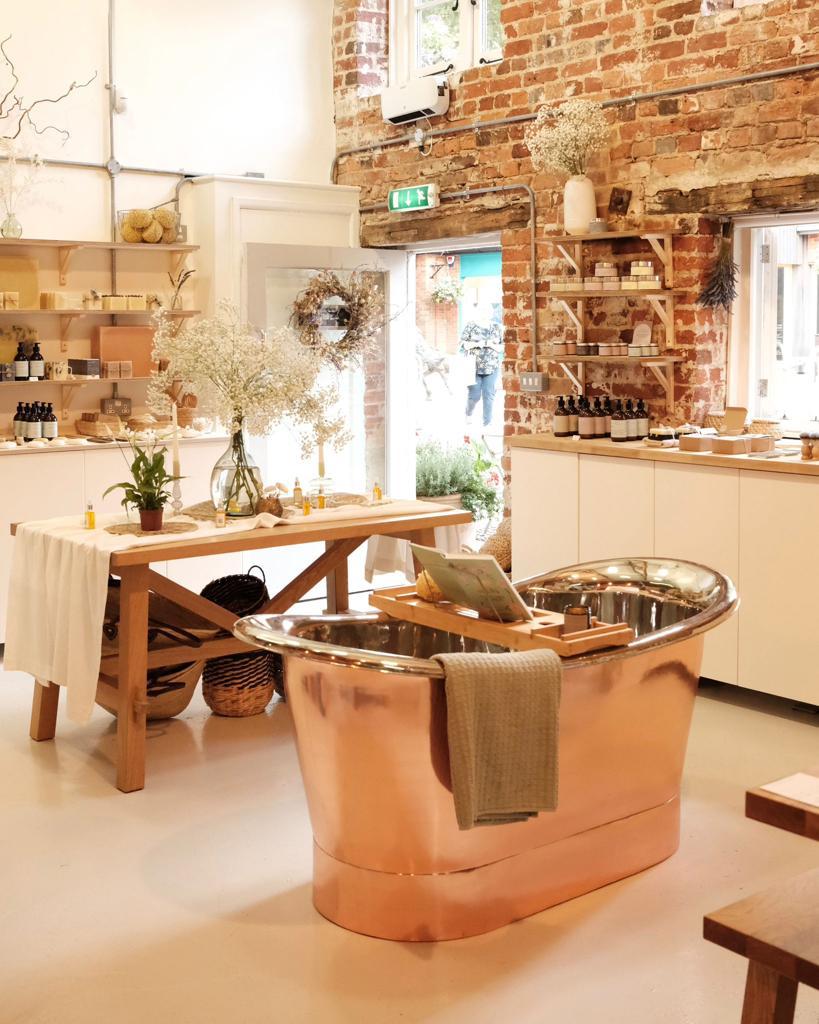 Our Ringwood Store
We opened our store in November 2019 in the beautiful market town of Ringwood, on the edge of the New Forest national park.
Based in The Furlong shopping centre, our store is in one of the oldest beamed buildings in Ringwood, once the grain store for the next door cattle feed mill (now Boston Tea Party).
Now the windows are thrown open on sunny days and the wonderful natural scent of Love to b fills the Furlong.
Visit us in Ringwood
We're open:
Monday - Saturday 9.30am - 4.30pm
Sunday - 10.30am - 3.30pm until Christmas
Christmas Eve - 9.30am - 3.00pm
Christmas Day through to New Years Day, we will be closed. Our lovely team needs a break!!
Get Directions
Want to Collect from us in Ringwood?
Simply select Click & Collect at the checkout.
Find out more here.
what our customers say
I was drawn into this shop today by the gorgeous smell and wasn't disappointed! Wow, what an amazing place, I didn't want to leave!
After much deliberation I came away with an aromatherapy candle.....which I couldn't stop smelling on the way home!!
The shop assistant was so lovely and even gave me a free sample of the lavender balm. I came away feeling very relaxed and uplifted ... a five star experience in every way! I can't remember the last time I felt like like
leaving a shop! On returning home I had a look at your online shop and have ordered some more products!!! Highly recommend😀..

Sally

"This shop is an absolute gem, it smells divine and looks fantastic. The customer service is second to none and the products are really lovely. I've had soaps, oils and lotions from them. They are all packaged beautifully and make great gifts although I prefer to spoil myself!"

Samantha

"So friendly and helpful, the shop is beautifully designed. One of the candles I brought was for a gift and they kindly wrapped it separately in a pretty gift bag."

Sharon

"I've shopped with Love to B for 11 years and absolutely love their products and company ethos. The products are carefully and ethically made, are kind and gentle on my skin but really work, smell gorgeous and are so beautifully presented and packaged. I usually shop online and receive the most wonderful boxes of loveliness through the post which make me very happy. I've been lucky to visit this shop in person several times and have been so impressed by the team's attention to detail, depth of knowledge, genuine interest in and care for their customers, and determination to do their bit for the environment. The Love to B shop in Ringwood is an amazing oasis of peace and tranquillity. Wish I lived closer 💕"

Jenn